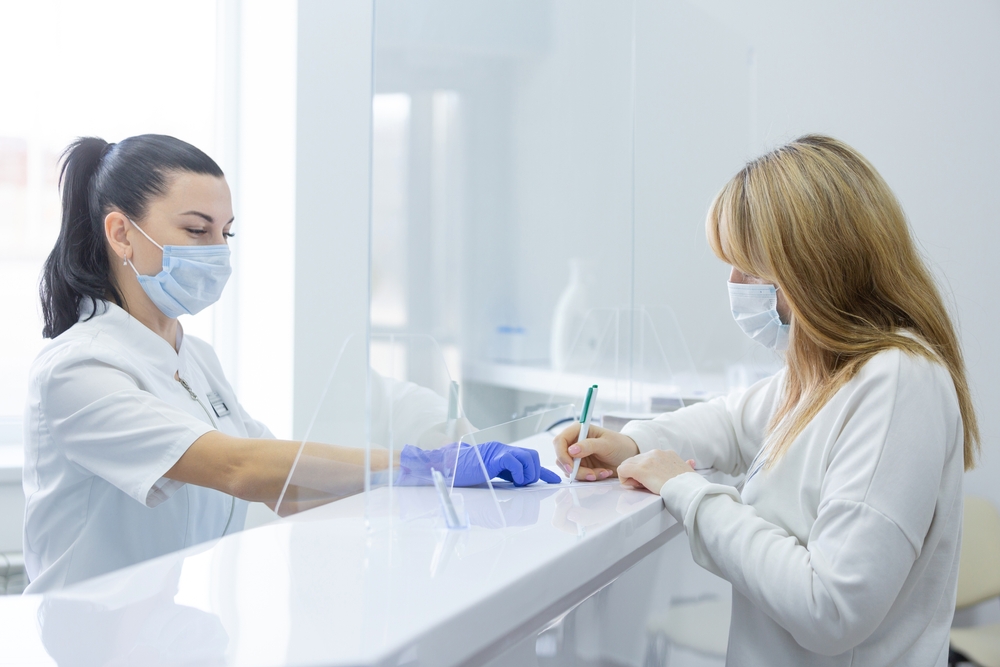 When you visit us for the first time, we do several things to make sure you get the best care. There are many areas of your mouth that we check for problems. We also pay attention to your overall health and how that can affect your oral health. When you come for your first appointment with us, it may be a consultation appointment, a surgical appointment, or it may be both. 
What To Bring
When you visit us for the first time, there are some things that you need to bring with you for your best experience. We use these items for your treatment plan, claims, and billing. 
Bring your recent dental or facial X-rays if they are available. They can also be transferred to us by your dentist. 

Bring a list of your medications and supplements, including prescriptions and over-the-counter vitamins and herbs. Certain medications may have to be stopped before you can get your procedure.

Be sure to bring your dental benefits information, such as a card if applicable. This allows us to help you with the claims process for a faster outcome from your benefits provider. 

Tell us any information about a medical condition you may have that can affect your overall health and may change your treatment. For instance, having certain heart problems or diabetes may mean that you need to take an antibiotic before you have your procedure.

Complete all of the forms that are required of you. We have a patient forms page to make it easier for you to find them and submit them. 
What Will Happen
During your first visit with us, our team will do the following:
Take X-rays or review the recent ones that were sent to us

Perform full exam to check for periodontal problems such as gum disease

Review your health history to find out about your overall health

Check your head and neck for problems

Take intraoral photos and scans of the inside of your mouth if needed

Screen you for oral cancer

Assess the hue and shapes of your teeth
We want you to be happy with your care every time you see us. If you have any concerns, such as dental fear or anxiety, be sure to talk to the doctor about it. We have many options to make sure that you are always comfortable as you have your procedure. 
Schedule Your First Appointment
If it's time for you to get oral or maxillofacial surgery, call us at Trillium Oral Surgery and Implantology to ask questions or schedule your appointment.