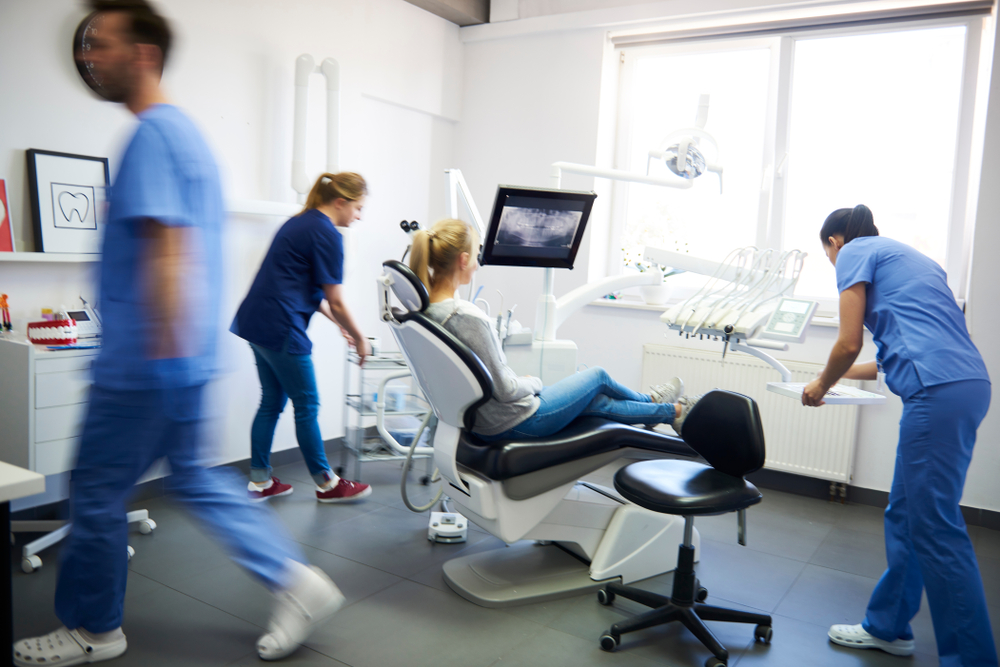 It sometimes happens that patients have an emergency situation and need emergency dental care. It may be an injury or another problem that causes the emergency, and we are here to take care of it no matter how it happened. 
Trillium Oral Surgery and Implantology can treat a wide range of dental emergencies, so give us a call when you need quick care. This will save you from a long wait in a crowded emergency room. 
How Do I Know I Have an Emergency?
Some people may want to go to the emergency room when they have a dental emergency. However, they are told to find a dentist or oral surgeon to take care of the problem when they do that. At our oral surgery practice, we can take on these emergencies to deliver quick care when it's needed. 
If you aren't sure that you have an emergency, there are a few criteria to look for to decide:
Uncontrolled bleeding

Trauma to your teeth or your face

Bacterial infection, fractures in your teeth, or severe pain in your teeth or face
If you experience any of these problems, give us a call and tell us about your emergency. You may need quick care for your situation. 
What If There are COVID Closures?
Even during COVID closures, we remain available. We are a designated essential business, so our doors will stay open. We'll be here to give you an evaluation and/or the treatment you need for your emergency. It's always best to treat a problem before it turns into a bigger problem. We have three offices that are each state-of-the-art with the latest in dental tools and equipment so that you'll always get the best care for your emergency. 
We follow a strict office visit regimen and patient safety protocols to make sure you're safe when you're here. When you call about your emergency, you will be told about the current office visit protocols. 
The office itself is being disinfected regularly, including the surfaces in the waiting room. Patients are asked to wash or sanitize their hands when they arrive at one of our offices. When employees are sick, we ask them to stay home for your safety. We also prefer that you arrive alone unless there is a reason that you need a driver. We also have a prescreening process to ensure everyone's safety. 
Emergency Dental Care With an Experienced Team
When you have an emergency, you can get evaluated right away for your problem. We have a number of vital treatments available to help with oral problems. Drs. Betts, Wasielewski, Bartling, and Cannavo are all highly-trained doctors ready to see you quickly and take care of your problem while keeping you comfortable the whole time.
When you have an emergency, we're the oral surgery center to call. Contact us at our office in Plymouth, Ann Arbor, or Chelsea to let us know that you have an emergency situation, and we will see you as quickly as possible.