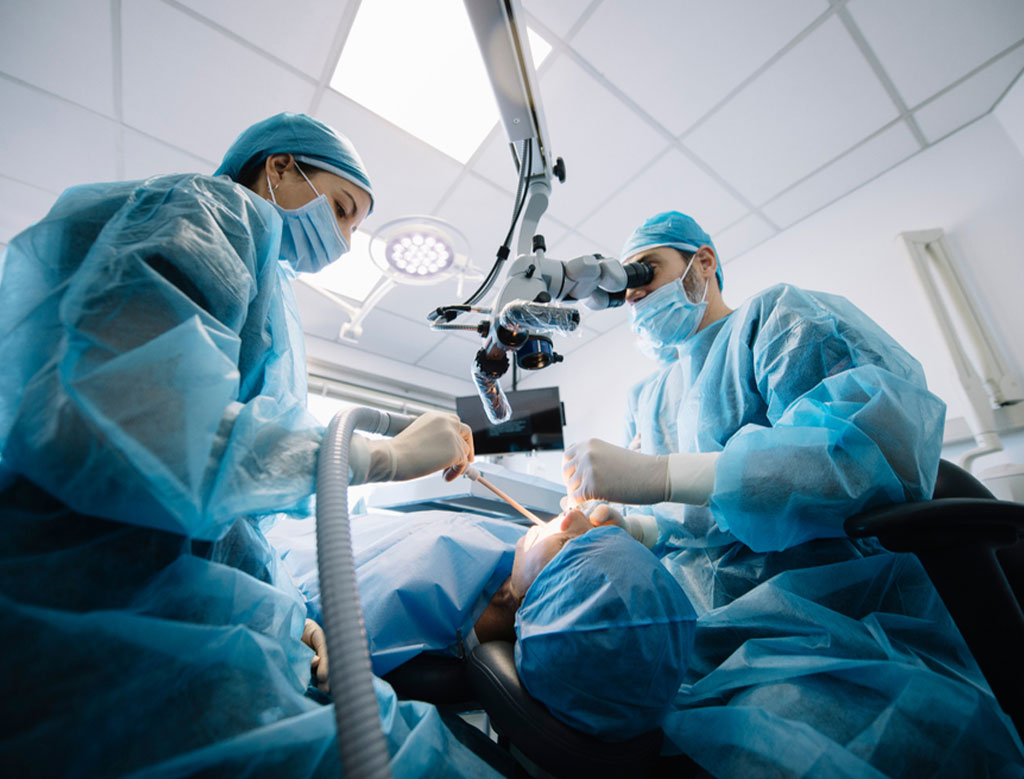 At Trillium Oral Surgery and Implantology, oral surgery is one of our focuses. What is oral surgery? It's any surgery performed on the mouth, jaw, or the areas around them. There are many different kinds of oral surgery, and we offer a wide range of them for your convenience. 
We have four doctors who are all highly educated and trained and have experience in performing the type of oral surgery you need. From simple tooth extraction to something as intricate as tumor removal from your oral cavity, we perform these surgeries and many more. 
Common Types of Oral Surgery
We do many types of oral surgery, and some procedures are more common than others. We perform root canals and tooth extractions, and we place dental implants of various kinds. We remove impacted wisdom teeth, and we perform gum surgery such as gum grafting to help people with gum disease. We offer surgery for areas of the mouth that have been through trauma and need repair. We perform bone grafts and sinus lifts for patients who want a dental implant but don't have enough bone for the surgery to be performed successfully. 
The Convenience of Three Surgical Offices
We have three offices in our practice, one each in Plymouth, Ann Arbor, and Chelsea. This allows you to make your appointment with the office that is most convenient for you. When your dentist refers you to us, simply tell us which location you prefer so we can give you an appointment that will be easy to reach. 
We also have four doctors to perform surgeries and consult with patients. You may have a consultation appointment before you have your surgery so that you can be examined and have a treatment plan made for you that is unique to your oral surgery needs. 
What's It Like To Get Oral Surgery?
We have anesthetic and sedation options available so that you will always be kept free of pain and comfortable throughout your procedure. We don't want anxiety to stop you from getting the treatment you need, so we offer a range of options for helping you stay relaxed while you get your surgery. There's no need to be worried when you come to us for your procedure. 
You may be given some instructions for preparing for the surgery during your consultation. You may need to take a medication in advance, such as an antibiotic or a sedative. You should also make sure that your home is clean so that you have a clean environment to return to afterward. The doctor may also tell you to create an incline in your bed so that you can sleep at an angle. 
Everything will be explained to you when you have your surgery, and you can get the sedation or anesthetic you need for the procedure. You will be comfortable throughout. Afterward, you will have aftercare instructions to follow for a fast and effective healing period. 
When you need oral surgery, call the practice that cares. Contact Trillium Oral Surgery and Implantology to request your appointment.