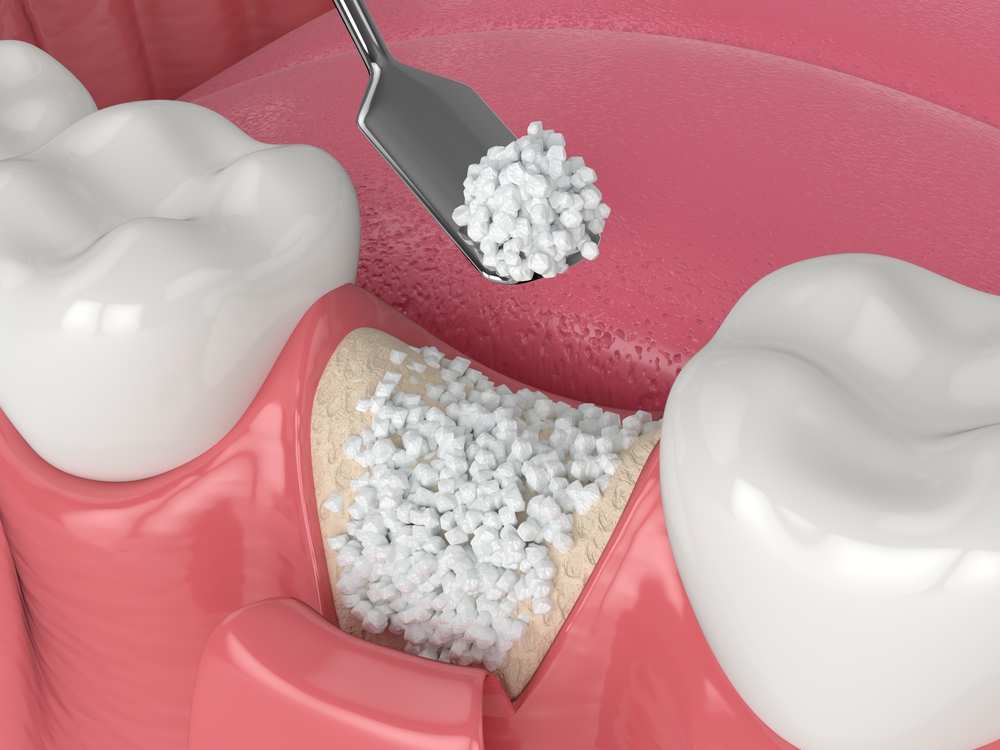 Many patients need a bone graft before they can get a dental implant. At Trillium Oral Surgery and Implantology, our doctors perform bone grafting to help patients who need to replace a tooth and choose to do it with an implant. This procedure is easy for patients, and you will always be kept comfortable and relaxed while it's performed. 
Adding More Bone to the Jaw
Many people who want to get a dental implant find out that they are not good candidates for it because they have experienced bone loss. Bone loss can happen for several reasons, but it's common in people who have lost a tooth. 
If the tooth has been missing for a while, the bone begins to deteriorate in the area. Without the tooth there, bone loss continues over time, which can eventually make it impossible to place a dental implant. Besides losing a tooth, there are several causes of bone loss. If the bone is diseased or affected by an infection, this can cause bone thinning. Trauma to your mouth can also cause it in some situations.
In many cases, the patient doesn't notice that there is any bone loss, and the dentist will discover this during the oral exam. Implants need the stability of strong, thick bone to keep them in place. The implanted post has to fuse with the bone to anchor it.
To see whether you need a bone graft, our team will give you an X-ray that will be checked by the doctor. He will then see whether you have enough bone for the implant or not. If you have had a tooth missing for some time, it's likely that you do need a bone graft. 
Getting a Bone Graft
Getting your bone graft is often done at the same time that you get a tooth extracted. If you have an extraction planned and you know that you want an implant in that spot, let the doctor know so that a bone graft can be done. This makes things convenient for you, and it keeps the area from losing bone. 
The process is simple for patients and doesn't take long, and you will be sedated during the procedure. When the doctor performs a bone graft, it will add to the mass of the bone in your jaw to make it thicker and denser. The bone is taken from elsewhere and placed in the jaw where the jawbone and the graft fuse together to create thicker bone. 
Once you have the graft in place, you will have to wait until the graft fuses with the bone before getting your implant. 
Bone Grafting Options in Ann Arbor, Plymouth and Chelsea
If you are interested in getting a dental implant but don't have enough bone thickness for one, a bone graft might be right. Call us at Trillium Oral Surgery and Implantology to schedule a consultation about your bone thickness and the possibility of a bone graft.