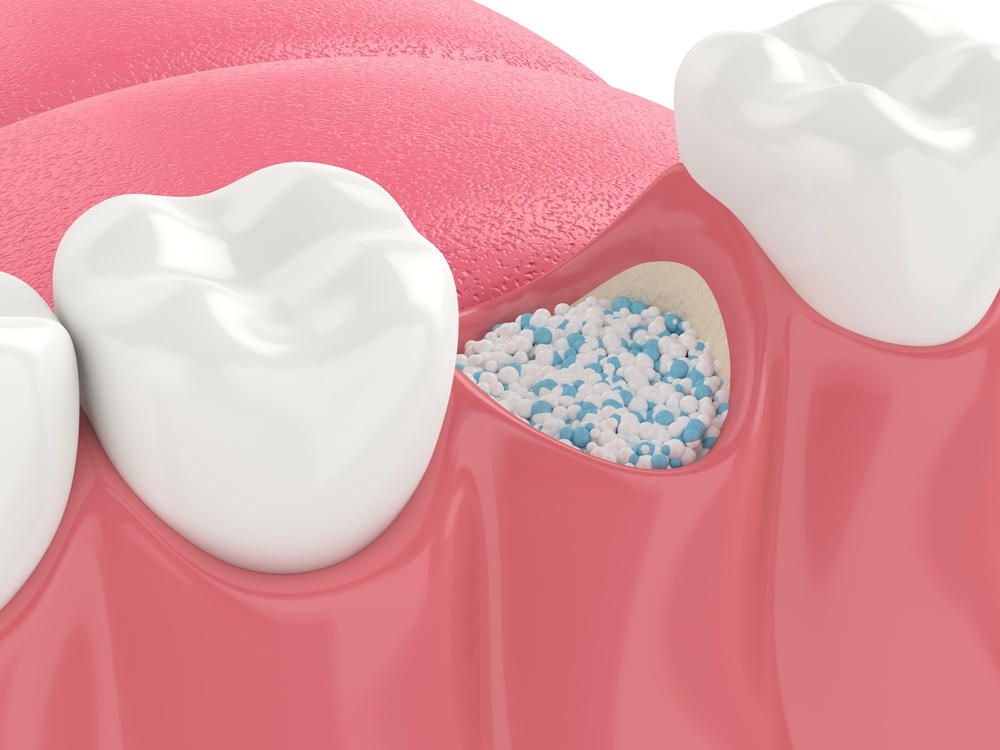 After a tooth is extracted or otherwise lost, some of the gum's contour and jawline can be lost. This can cause several health problems and make some people unhappy with the way it looks. To reverse this problem, there is a way to augment the ridge of the jaw so that it gets that contour back. 
The team at Trillium Oral Surgery and Implantology is well-versed in ridge augmentation, performing it on many patients who need a way to get back their facial contour. 
Reasons for a Ridge Augmentation
Patients often have a ridge augmentation after they have had a tooth extraction. It's a type of bone graft used when there is a problem with the tooth socket healing itself. When a tooth is missing, the bone around it will often deteriorate. This simply means that it gets thinner and smaller. In many cases, this affects the rest of the jaw, and it can change the overall look of the face. 
Ridge augmentation is a way to build up the ridge of the jaw to have the width and height that it once had. For many patients, this is needed because they want to get a dental implant, and the loss of bone has made them a bad candidate for the procedure without it. For others, it is simply done to change the appearance of the face. 
The jawbones give the face a lot of support. If a patient has bone deterioration, the contours of the face, especially in the cheeks, change. Ridge augmentation can be done for cosmetic purposes even if the patient isn't going to get a dental implant later.  
What's Getting Ridge Augmentation Like?
An X-ray can help our dentists check the amount of bone in the jaw. Patients may be told that they will need ridge augmentation to have enough bone to support an implant. The implanted post has to be able to fuse with the bone to keep the implant in place, and it will need enough bone to be able to do that. 
The doctor will take bone graft material and place it into the socket left behind by the missing tooth. Sometimes, this is done during tooth extraction surgery because the patient knows they will want a dental implant later. 
Once the material has been placed, it will fuse with the existing bone to produce bone that is stronger and thicker. After this, the area has to have a few months to heal before prepping it for a dental implant. 
Ridge augmentation surgery is a relatively short one, and you will be kept comfortable during it. This surgery can be done with a local anesthetic for some patients. For others, sedation may be necessary. If you have a lot of anxiety about it, you can choose to get nitrous oxide to keep you relaxed throughout. 
Ridge Augmentation Surgery With Skilled Doctors
If you've been told you need a ridge augmentation, we can perform it at Trillium Oral Surgery and Implantology. Just call us or contact us through the website to get a consultation appointment with one of our experienced dentists.