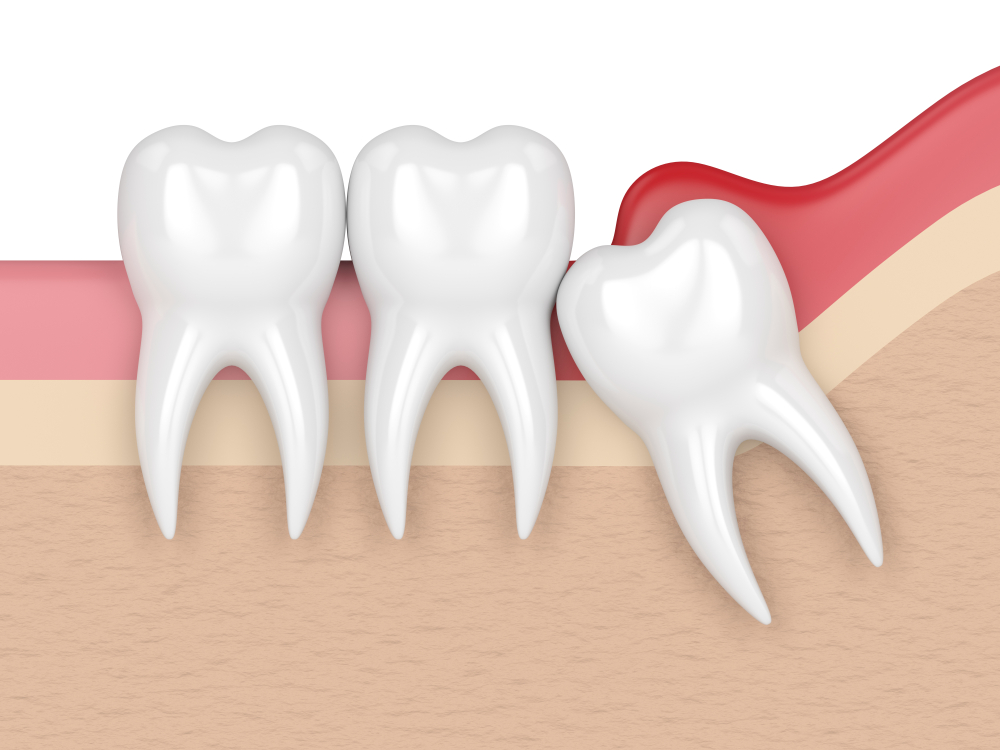 When children are infants, their baby teeth break through their gums and emerge from them. After a few years, those teeth start to fall out, and the adult teeth replace them. There are times when those adult teeth don't erupt from the gums normally, and this can eventually lead to complications. If the tooth fails to emerge from the gums or comes in only partially, it is an impacted tooth.
When this happens, it's usually necessary to perform surgery on the tooth to either allow it to erupt properly from the gums or to remove it completely. We are the oral surgeons to visit if you need surgery for an impacted tooth or multiple impactions. 
Reasons for Impacted Teeth
One of the main causes of impacted teeth is a dental arch (upper or lower teeth) that is overcrowded with teeth. Your jaw may be slightly small, and this can cause the teeth to grow overlapping each other and in crooked positions. Another cause can be trauma happening to the teeth. A dental injury can cause a tooth to delay its eruption from the gums, making it become impacted. When this happens, the incisors located on the upper arch are the most common teeth to be affected. 
For some patients, baby teeth are retained for much longer than they are meant to last. These teeth get loose, but then they get tighter so that the adult teeth can't erupt from the gums. When this happens, the baby tooth may need to be extracted so that the permanent tooth can erupt properly. If they are left in place, the teeth can become overcrowded, and this can cause teeth to be impacted. 
For other patients, a tooth may grow at an angle instead of straight up, and this can cause impaction. This most often occurs with the third molars, also known as the wisdom teeth. In some cases, extra teeth grow in, which can leave certain teeth impacted. 
Impacted Wisdom Teeth Removal
Wisdom teeth are the ones that are most commonly impacted. These molars commonly come in when a patient is anywhere from 16 to 20 years old, but it can be later. These teeth often become impacted because they don't have proper growth in the correct direction. There are various angles that they may grow in, and some even come in completely horizontally. 
The jawbone generally isn't big enough for the normal eruption of these teeth. Impaction is even more likely to occur in patients who have small jaws. When the impacted teeth aren't removed, it can cause cysts to form in the area as well as infections that can be serious. It's vital to get those impacted teeth removed for the good of your overall health. 
Tooth Extraction Solutions With Our Skilled Team
If your dentist discovers that you have an impacted tooth or multiple impacted teeth, they may need to be removed or otherwise surgically treated. When you need an impacted tooth treated, call us at Trillium Oral Surgery and Implantology to make an appointment for your consultation to assess the condition of the tooth. A unique treatment plan for your teeth will be made to solve the problem.