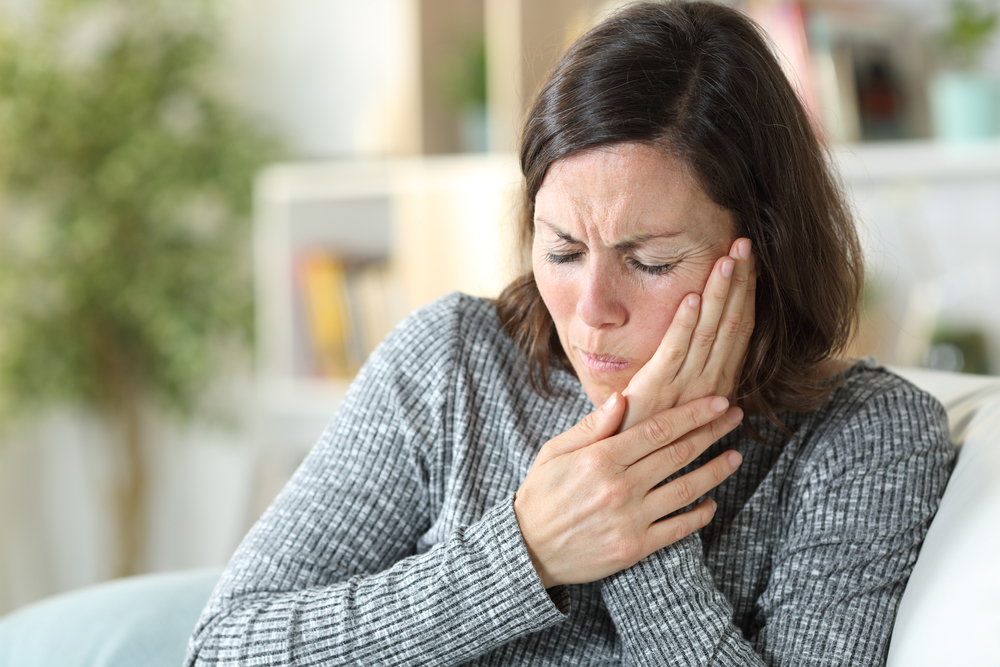 The temporomandibular joint, often called the TMJ, can develop disorders that can be difficult to live with. TMJ disorders may cause pain in the joint or cause the joint to click when you use it. There are many ways to treat TMJ, and some of them are available from your general dentist. It may take a few different treatment types before the main problem is relieved.
Of course, no single treatment can completely solve the problem, but getting treatment can go a long way toward relieving the pain and allowing you to use your joints more normally. It's also easier to get a diagnosis and treatment than it ever has been before, thanks to improving technology and awareness. 
Why Do People Get TMJ Problems?
You have two of these joints, one on each side of your face where the jaw connects to your skull. At each point, the chewing muscles can stop working well with the jaw and start to cause problems. Certain TMJ issues can cause more serious issues, so you need to get the problem detected as early as possible so that it can be treated before that happens. 
There are many causes of TMJ disorders:
Clenching or grinding teeth puts stress on the joint

Injury or health condition damaged the joint. 

Arthritis can affect the joint or surrounding ligaments.

The cartilage disk that cushions the jaw joint can slip out of its correct position.
However it is caused, TMJ disorders can result in misalignment of your bite, clicking when you use the joint, pain in one or both of the joints, a grating noise when you open your mouth, or trouble opening your mouth. 
If you have any of these symptoms, make sure that you tell your dental practitioner when you go for an appointment. Or, you can schedule a consultation about the problem so that a treatment plan can be made. 
Treatments for TMJ Disorders
After you have had a diagnosis of a TMJ disorder, our doctors, Drs. Betts, Wasielewski, Bartling, and Cannavo, often recommend a combined approach to the problem. There are many ways to treat the problem, and a mixture of professional care and self-care at home is the best way to tackle it. 
TMJ disorders often include joint pain and muscle spasms, and you need to treat both of them for the best results. Tackling these issues can be accomplished by using an anti-inflammatory, a pain reliever, or a muscle relaxant. Another way to treat it is for the doctor to inject the joints with steroids.
Using a mouthguard can often help keep the teeth apart so you cannot grind or clench them at night. In some cases, surgery can be done if the problem is severe and using a mouthguard didn't work for you. Eating soft foods, applying heat and ice to the joint, and doing jaw exercises can all be self-care methods that help. 
Get Relief From TMJ Disorders With Our Caring Team
If you have a TMJ problem, call the team at Trillium Oral Surgery and Implantology to find out which treatments would work best for your specific problem.