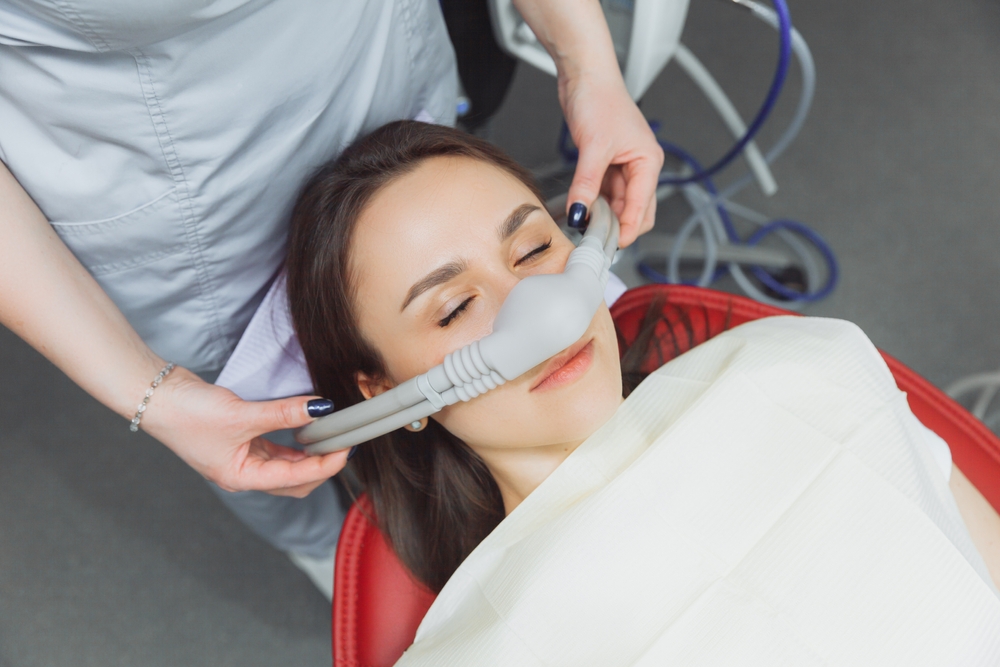 There are a lot of patients who experience stress and anxiety when they need treatment from a dentist or oral surgeon. 
Trillium Oral Surgery and Implantology strives to relieve your fears and anxieties when you get dental or facial treatment. We take the time to tell you exactly what is needed so that you understand how it works. We also work to keep you comfortable at all times, no matter what type of treatment you are getting.
We have a number of sedation options that can be used for various treatments. If you have any worries about your treatment, you can talk to Drs. Betts, Wasielewski, Bartling, or Cannavo so that they can pick the best sedation method for you. 
There Are Many Anesthesia Methods Available
We take the time to listen to your concerns and choose the anesthesia method to keep you comfortable. The doctor can talk to you about the available methods of anesthesia and sedation so that you can help make some choices in how your comfort is aided. Our team always wants to ensure that you get the care you need to help with any anxiety you have about your visit. 
For many procedures, a local anesthetic is all that is called for. This will take away feeling from the area so that there is no pain and is usually administered with a few injections. If you are experiencing fear, this method can be used with sedation so that you will be kept relaxed. This is often done by having you get a prescription pill to take before the procedure.
You can be given conscious sedation for your procedure. This method is incredibly helpful with anxiety and dental fear, and all you have to do is take a pill. This sedation method allows you to stay awake and aware while keeping you highly relaxed. This is commonly used for patients who have a lot of fear before their surgery and is often used along with local anesthetic injections. Sometimes, you take a pill when you arrive to stay relaxed. With this sedation option, someone will have to bring you to the appointment and take you home afterward. 
One option for helping patients to relax is to give them nitrous oxide. This is a highly calming option that is sure to keep you comfortable. One benefit of this method is that the effects wear off quickly, so you can drive yourself to and from our office. With this method, you will also stay awake during the procedure but in a relaxed state. This is often used with a local anesthetic. 
Our Team Is Well-Trained in Sedation
We perform procedures every day that require sedation and anesthesia. Our doctors have a high degree of training, and you will be kept safe throughout. We keep up with the industry and use state-of-the-art equipment for monitoring patients. If you have a procedure that requires anesthesia or sedation, the doctor will talk to you and look over your medical history to create a customized treatment plan. 
If you need oral surgery, we're the team to call. We have offices in Plymouth, Ann Arbor, and Chelsea for your convenience.